Welcome members,
Marlin are beginning to show on our local Banks. Three have been released from mission bay marlin club members. Bluefin are being bluefin. Up and foaming one day and nowhere to be found the next. These fish seem to be moving very quickly.  Dorado and yellowtail patty fishing has been good for some anglers and tough for others.  There are some quality yellows coming off some of these patties. Dorado of late have been on the smaller size.  Keep the jigs out, there have been open water jig strikes for the dorados . Yellowtail fishing up around La Jolla has recorded some quality fish. The coronados have been slow due to cold dirty water that rolled in with tropical storm Hiliary.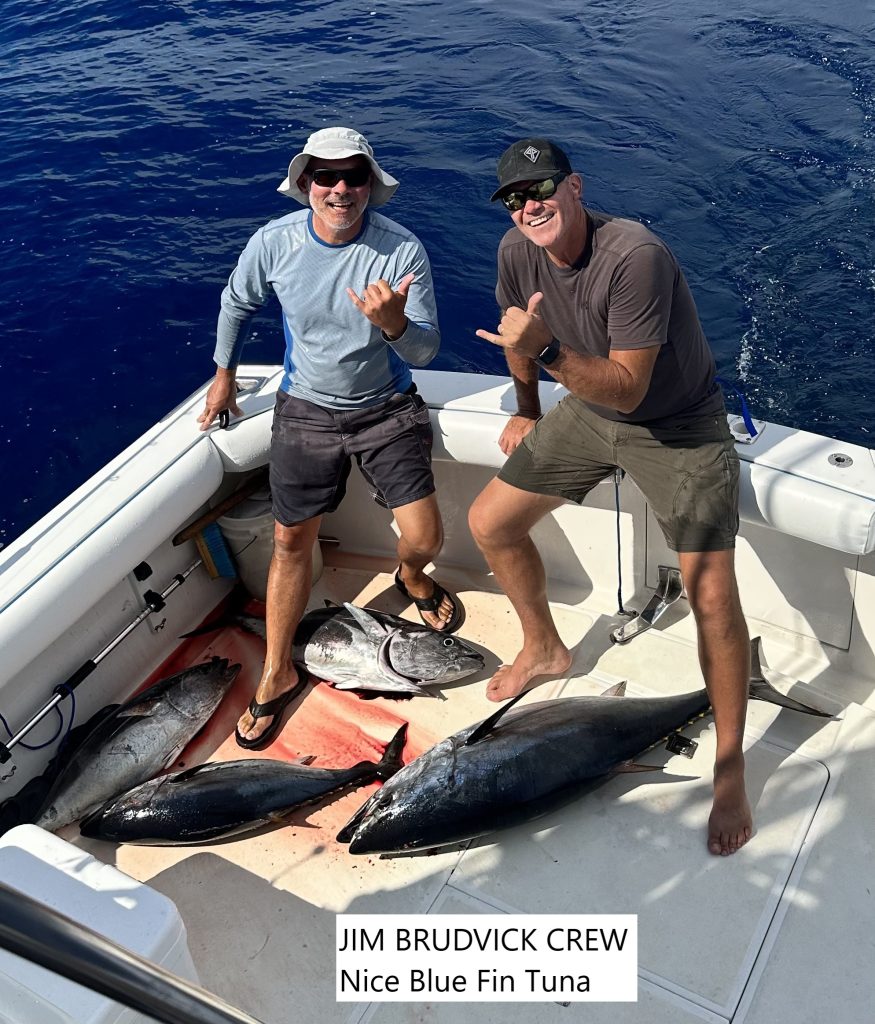 Fish of the Month went to board member Jim Kelley for his impressive 42.6 yellowtail off La Jolla.
Great job!!!
Sept 2nd was our marlin seminar at Marina Village deli. There was hands on rigging of marlin lures. A lot of good tips were exchanged. Fish stories as always were shared. The raffle sent many attendees with great prizes. Including many marlin lures. Thank you to all that attended.
As you all know the 49th Marlin Tournament is September 22-24. Early bird sign up till September 15. This puts you in the raffle for a nice Marlin caster rod ( donated by Fishermans landing tackle) and Shimano Trinidad 30 reel (donated by the Jerry Lively family) The captains meeting will be held September 22nd Marina village , Room E-1 from 5:30-8:00.
This year we are dedicating the 49th Marlin tournament to Jerry Lively. We have had one of our best years in donations. Please donate if you can.
The forms for the Marlin tournament can be downloaded (Entry Form and Rules). Let's have the biggest turn out this year. Let's make Jerry proud.
The Awards Banquet will be September 24th at Sardinas Patio. This will start at 2:00 pm.
Food and the setting are always good. And as always our big raffle ..
We would like to welcome 4 new members to the club
                 Bill Strange   18 ft Whaler "OHANA SPIRIT"
                 Tim Mitchell   23 ft Parker "OHANA"
                 Chris Van Alyea  26 ft Steiger  "MATADOR"
                 Bill Corn           31 ft Boston Whaler "Real Swim Shady"
Finally, congratulations to Captain Ken Yasuda and crew on the Encounter for taking the MBMC First Marlin caught and released of the season. And First Flag Honors. This fish was caught on 80 # and released after a 12 min battle. Great job by angler Herman Sumpena who made fast work of this fish. The fish was caught on a jig strike on the nine mile bank.
The Encounter was at it again on 8/10/23. Captain Ken Yasuda put angler Kevin Yamamoto on a marlin. The fish was caught and released on 50 #. The battle lasted 20 min before its release.
On 8/24/23 captain Dave Eisman on his boat Joint Venture put angler Mark Mealiffe on a marlin on the 312 bank. The fish was a jigfish caught and released on 50 # after a 25 min battle.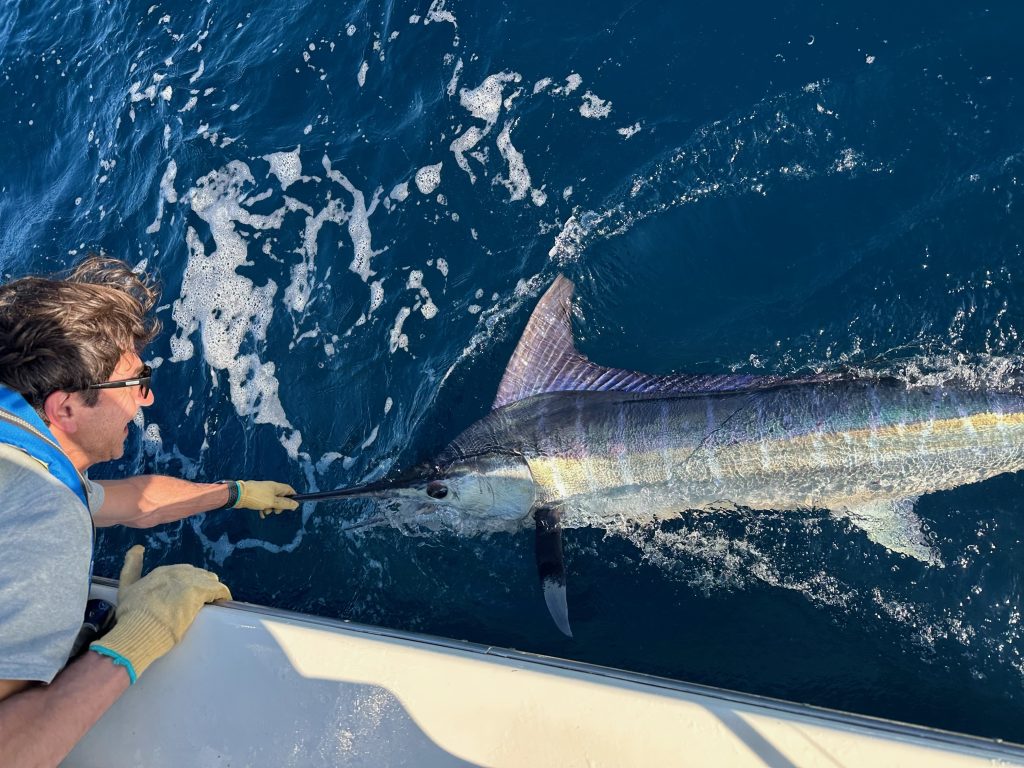 Looks like we will have a great opportunity for marlin during the 49th Marlin tournament.
Good luck out there,
Scott Paul
Social/secretary