MBMC Members,
Another Bay Bass Tournament is in the books. Timing worked out great. The weather cooperated with mild warm weather all weekend. The Bay was full of people taking advantage after our long bout of "cooler" weather.
There were a total of nine (9) Anglers participating.
Scott Paul
Dave Chrisman
Tommy Baronner Jr.
Thomas Baronner
Ken Yasuda
Bob Hargraves
Donna Hargraves
Brent Hargraves
Brent Hargraves Jr.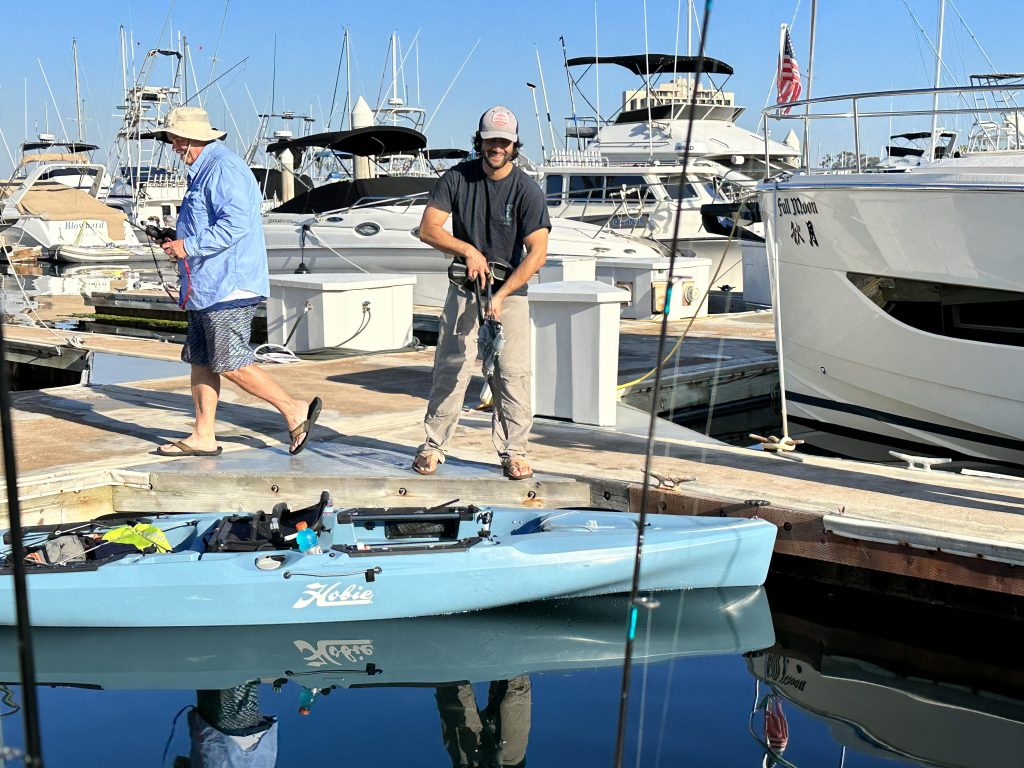 Most Anglers were Kayak fishing, but it seems a Boat might have been the way to go. Team Radar dominated the board again this year. Great job!
Men's Winner Bob Hargraves (Radar)
Women's Winner Donna Hargraves (Radar)
Junior Winner Brent Hargraves Jr. (Radar)
Brent Jr. wins a $25 gift card from Dana Landing Tackle in addition to the Entry money in the Junior Division. That will get him some more Bay Bass Lures.
Catch stats are as follows:
Brent Hargraves Jr. – 14-3/4″ Spotted Bay Bass
Bob Hargraves – 15″ Spotted Bay Bass
Brent Hargraves Sr. – 14-1/2″ Spotted Bay Bass
Donna Hargraves – 15″ Spotted Bay Bass
Ken Yasuda – 14'1/2″ Spotted Bay Bass
Tommy Baronner Jr. – 14-1/4″ Spotted Bay Bass
Great job all Anglers. Many more "shorts" under 14″ were released plus a legal halibut on a beautiful Mission Bay weekend.
Now onto the Tuna Update. There has been sign of bluefin on the upper banks. There has even been a little bit of offshore yellowtail caught. MBMC Member Jim Kelley on the Arumi Boto put in the time and scored the 1st Tuna of 2023 on Saturday. Great work Jim! He was able to score a 28# Bluefin in the 302 area on the troll. That is a legit tuna, but there are larger bft in the 50-90# class out there also. April Bluefin is a great way to kick off the Offshore Season!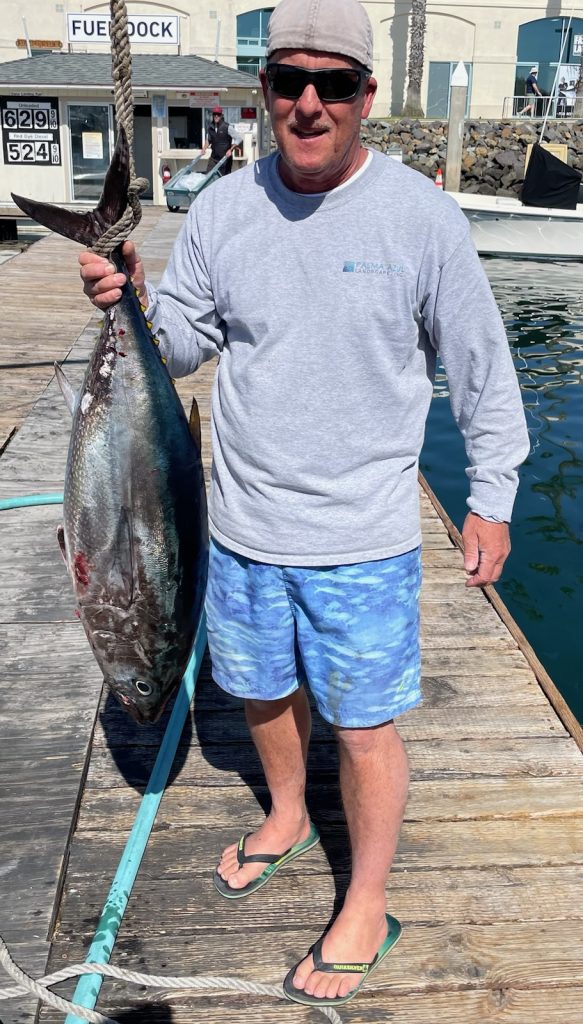 Everyone have a great week and good luck out on the water!
Kevin Yamamoto
MBMC Board Member