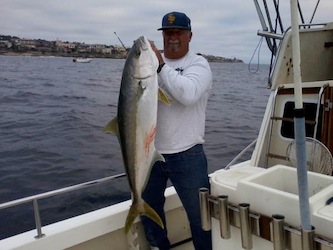 Established in 1972, The Mission Bay Marlin Club (MBMC) is one of the oldest existing saltwater fishing clubs in the San Diego region and has traditionally been the club of choice for many of the best anglers on the Southern California coast. MBMC is dedicated to promoting the joys of fishing, encouraging sportsmanship and fellowship among its members, and conserving our local fishery.
The club hosts a range of fishing tournaments and social events each year. Whether it be bay, bottom, in-shore or off-shore fishing; there is some type of fishing fun for everyone. Since 1975, MBMC has proudly hosted the Charity Heart Marlin Tournament, an annual fundraising effort. We invite new members – male, female and juniors, to participate and get the most out of the MBMC experience. See Membership for more info.
Welcome to Mission Bay Marlin Club's new website and the 2018 fishing season. Browse around the website to see what MBMC has to offer.
The  44th annual charity Heart Tournament will be September 15, 2018.  New for this year, a Tuna Division! for largest Blue Fin, Yellow Fin, or Big Eye tuna by weight.
1st Prize – $1,000 Tackle Gift Certificate donated by Dana Landing Tackle Store.
2nd Prize – $700 Tackle Gift Certificate donated by Fisherman's Landing Tackle Store.
3rd Prize – $500 Gift Card donated by Yasuda Landscape
Tuna Prize – $500 Gift Card donated by Bear Fence
Don't forget… Get your entries in early to take advantage of the "Early Bird" entry fee ($85 instead of $100) and to be eligible for the "Early Bird" drawing (rod and reel). Deadline for the discount/early bird is Tuesday, September 4th, 2018.   Entry form and Rules
---
Latest MBMC News
Awards Banquet Photos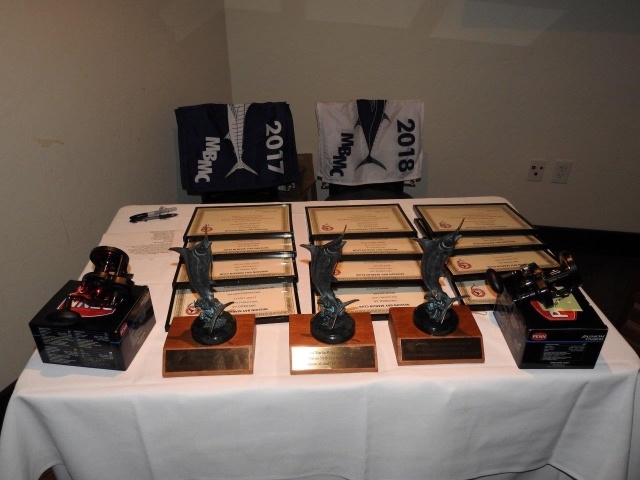 2019 Awards Banquet » 2019 »
Congratulation to Jim Kelley our December FOM Winner with a 41 lb White Seabass. Nice going More…
Wow! What an outstanding evening and event! Tom Ham's Lighthouse Restaurant was a fantastic new venue and a beautiful setting for our banquet! The food, I had steak which was excellent and cooked just right but the salmon and chicken were also yummy according to the others at my table! More…
Congratulations to Sean Burke, our November FOM Winner with a 15.5 lb. Lingcod aboard Encounter.
-It looks like someone has a honey hole! More…
---