It is with deep sadness to report the passing of MBMC long time member and Past President Gerry Lively. Our condolences and well wishes go out to Clint, Betty and the Lively family.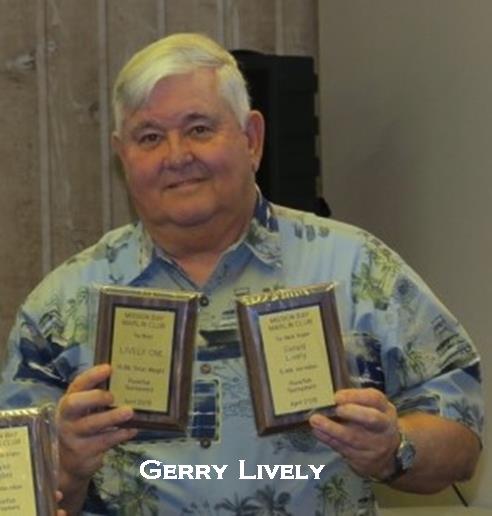 Gerry was well regarded in the San Diego fishing community. Gerry and his brother Roy (deceased) fished commercially and competitively for many years. Aboard their boat The Lively One; Gerry, Roy and nephew Clint were formidable competitors in various San Diego fishing tournaments; winning among them the ILTT Marlin Tournament (multiple times), the MBMC Marlin Tournament (multiple times), the Big Fish Tournament and more.
Gerry loved fishing and being out on the water or on his boat. Gerry would always lend a hand or offer advice on fishing or boat maintenance/care (especially electronics) to those around him.
Gerry was a fixture and stalwart supporter of MBMC for over 40 years. He selflessly donated countless hours of time for the betterment of our club. He served on the MBMC board in one capacity or another over several terms; most notably three times as President.
We will miss Gerry as a MBMC member and fellow fisherman, but more importantly as a friend. Rest in Peace dear friend!
More details on remembrance services forthcoming.